Welcome To
ST JAMES SUPERMARKET
Main
SERVICES
BUTCHER
We supply our meat directly from the producers
LOCAL FLAVORS
You can find local flavors from all over the world

ALL DAY ALL WEEK
We are at your service 24 hours a day.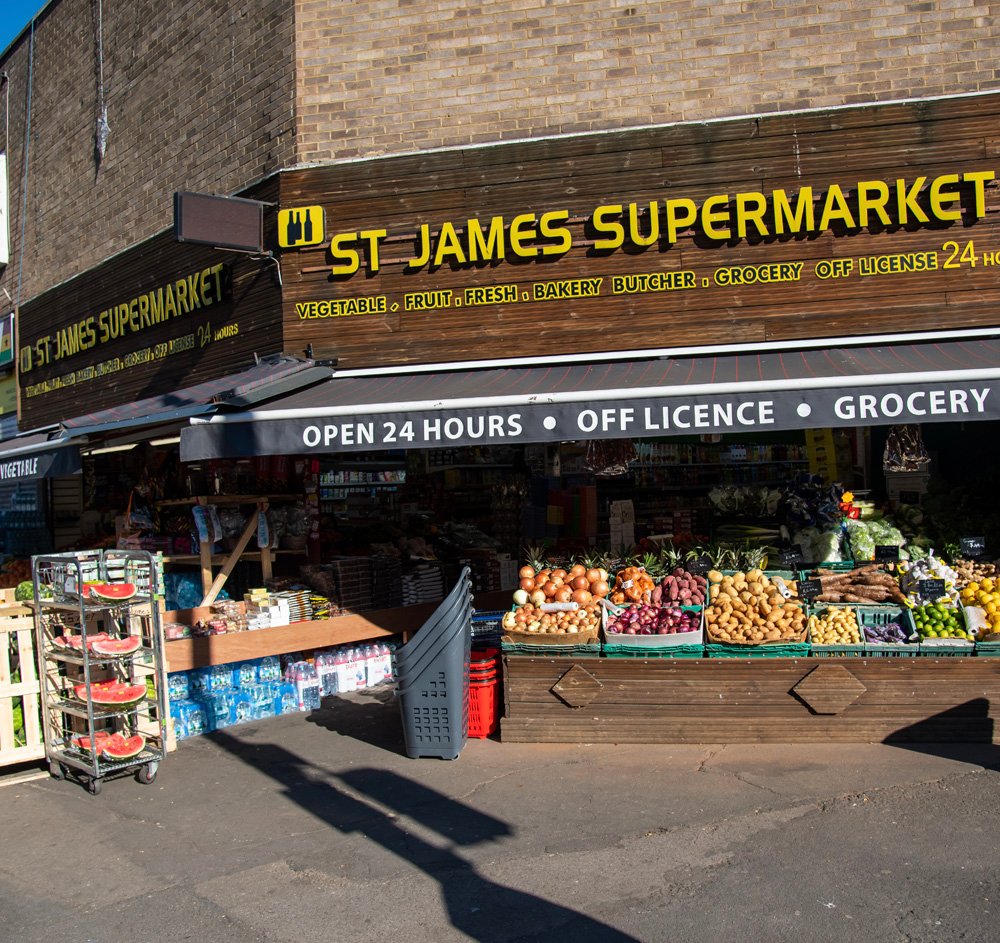 We serve as a family business with 14 years of experience in grocery industry. We carefully select our products to accommodate the local flavors from all over the world. We produce our bakery products ourselves and ensure that they are always fresh. We buy our grocery products daily and enrich them with tropical fruits. We are here for you 24 hours a day 7 days a week, with years of experience, our professional team and friendly service.
"Definitely recommend it. If there is anything you can't find, it is definitely here. Even if I stop by for a 5-minute shopping, I stay inside for half an hour, there are a lot of options."
- Don Darby
"Their breads are amazing. If you go on time, you have the chance to buy hot  bread fresh out of the oven. The staff are very friendly, we are like friends."
- R. S. Camioli
"I've been shopping here for years. With their friendly service and affordable products, they are different from other grocery stores. We shop here all the time, and highly recommend it. "
- Kate
Location
191 Southwark Park Rd, Bermondsey, London SE16 3TX, United Kingdom
HOURS
OPEN 24 HOURS